Upcoming Events
Jonathan Bean returns to Kutztown with New Book, "Big Snow"
Local author will be signing books at Firefly Bookstore December 6th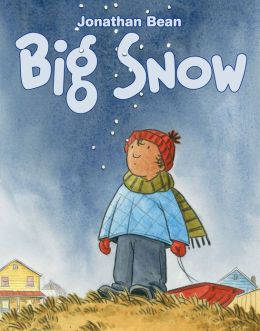 Firefly Bookstore welcomes back author and illustrator Jonathan Bean, celebrating the publication of his newest title, "Big Snow".
"Big Snow", written and illustrated by Bean, features the story of a young boy's excitement as he waits for a winter storm to cover his world with white, fluffy snow. He tries to be patient and "help" his mother clean the house. But he keeps being distracted, checking outside to see how much snow has fallen. After his lunch he falls asleep and dreams of the snow filling his house.
The author signing will be held at Firefly Bookstore from 6 pm to 8 pm on Friday, December 6th. There will be activities for children and light refreshments. Jonathan Bean's other titles including "Building Our House" and his Christmas title "One Starry Night" will be available for purchase. Contact the store if you have any questions.
More information about Big Snow and Jonathan Bean