Hi, Jessi, Firefly Minion here. I'm a huge fan of fantasy fiction. I have a little list here of some books that I'm either really looking forward to diving into or some that I already have dived into and enjoyed immensely. There are series, but also a couple of stand-alones. You'll also find some recommendations for the younger crowd as well.
For older fans of fantasy: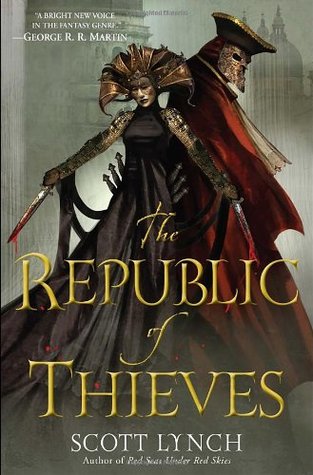 The Republic of Thieves (#3 in the Gentlemen Bastards series) by Scott Lynch
I read the first of the series, The Lies of Locke Lamora, and the second Red Seas Under Red Skies and really enjoyed them. If you like fantasy with more than a few hints of thriller and an almost heist-like aspect to it, this is the series for you!
Locke Lamora is a fantastic character and the world itself is full and rich with a delicious underside to it. There's intrigue within intrigue and it will keep you on your toes from page one to the last page!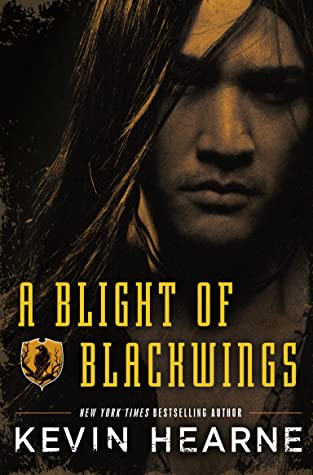 A Blight of Blackwings (#2 in the Seven Kennings) by Kevin Hearne
I plowed through Kevin Hearne's Iron Druid Chronicles and I am itching to get my hands on this next series. Hearne's characters are always so much fun and written with humor and a lot of heart.
Whereas the Iron Druid Chronicles had a lot of Celtic mythology as an influence, this new series seems to have a lot of Norse mythology, though I'm sure like before, there will be others mixed in as well. This is one I'm really excited about.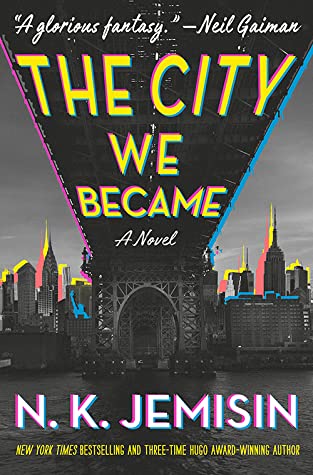 The City We Became by N.K. Jemisin
So I was sold at sentient New York City with this one. The jacket talks about how some cities have a soul. Some are as old and ancient as myths, others are as new and destructive as children. New York City? Has 6.
That's all I need to know to want to sink my teeth into this. As is often the case in fantasy, the setting takes on a personality of its own. In this case, literally! If you'd enjoy any of N.K. Jemisin's other works, this seems like a perfect one to add to the "To read" stack.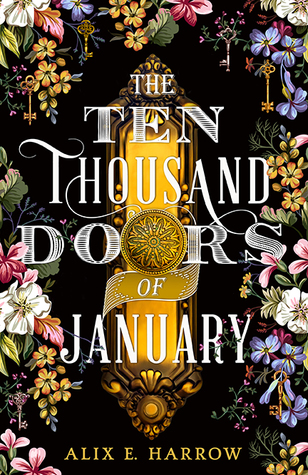 The Ten Thousand Doors of January by Alix E. Harrow
I've always felt that books hold a magic all their own. After all, how could I crawl inside one and find myself in another world on a regular basis? It isn't a cliché to say that books take us to so many different places.
In The Ten Thousand Doors of January, this is almost literal, though not quite in the same way as stepping through the wardrobe takes the Pevensie kids into Narnia. The book is a guide to the Doors that can take those who can go to these other worlds. It is a coming of age story, but even more than that, there's a social allegory running through it all. So whether you are reading just to escape like January, or you want something a bit more, this one seems to have something for everyone!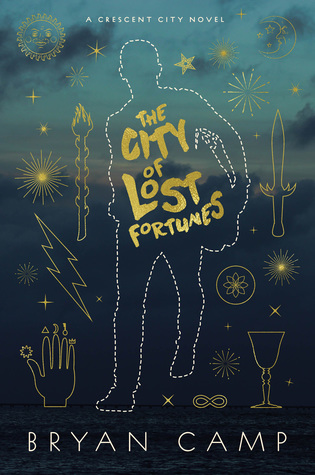 The City of Lost Fortunes (#1 in Crescent City novels) by Bryan Camp
I started this book at a time when reading had become difficult due to lack of focus. But I saw the premise of it and really wanted to try it out. I read it in 2 days. Taking place about 6 years after Hurricane Katrina, it follows a man named Jude that has the power to find lost things. However, this doesn't pertain to just objects. Things like innocence, or your life is also something he can sense the loss of. Well, of course, almost everyone lost something during Katrina and his powers went haywire.
He hid away, withdrawing from the magical underside of New Orleans. This book is how he was not only pulled back in, but then made an unknown wager in a poker game with Tarot cards and how he has to try to figure out just what he bet in this game.
The city of New Orleans is almost a character in its own right. Jude is equal parts sarcastic rebel and completely in over his head. The way he navigates a situation like this is clever and a lot of fun. The sequel, Gather the Fortunes, follows a character you meet in this book. I can't recommend them enough.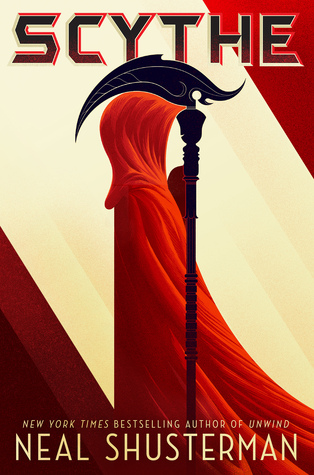 Scythe (#1 of the Arc of the Scythe) by Neal Shusterman
In a world that no longer has hunger, disease, war, and has conquered death itself, it seems idyllic. Except, this brings the problem of overpopulation. In order to combat it, Scythes are chosen. They keep the population under control by choosing who lives and who dies. Two teenagers are chosen to become apprentice Scythes. Neither of them want it.
The fact that this book (and series really) delves into what some would consider the perfect society and go into the price of what such a society could look like is endlessly fascinating to me. If you're looking for something a bit darker, and what seems to be fairly faced pace, this is the series for you.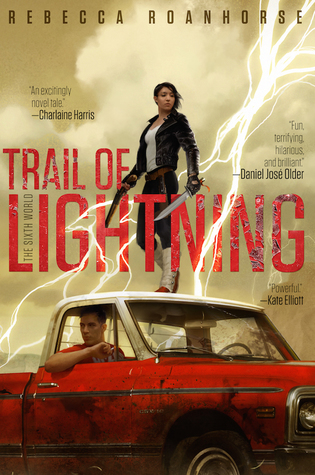 The Trail of Lightning (#1 of The Sixth World) by Rebecca Roanhorse
After a climate-based apocalypse causes untold devastation, the Dinétah (the former Navajo reservation) have come into their own, been reborn. In the midst of supernatural monsters, legends, and even gods that walk the earth, Maggie Hoskie is a Dinetah monster hunter. She uses her skills to help those that fear her. When a young girl goes missing, the monster is beyond Maggie's abilities and she must enlist the aid of another, an unconventional medicine man, to help her.
I'm a sucker for monster hunters and the fact that this one follows Navajo mythology is really fascinating to me. And just by looking at the first few pages, I was already pulled into the story. So definitely looking forward to this one and to its sequel!
Fantasy for the slightly younger crowd: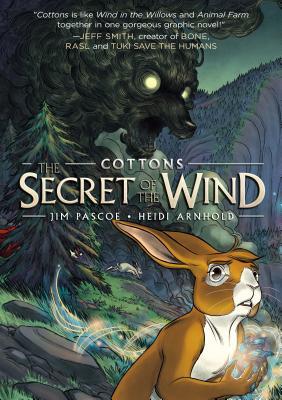 Cottons: The Secret of the Wind by Jim Pascoe
This is a gorgeous graphic novel set in a world of industrious rabbits and malevolent foxes. The main character is a rabbit that can use cha, the energy that fuels their world, to make art objects that are full of magic. I began reading this and the illustrations bring the story to life. It has a bit of a Watership Down vibe, though with almost a slight twist of steampunk.
To me, it was an interesting mix almost between the more Beatrix Potter style of Peter Rabbit, with the animal characters acting more like humans, but with elements completely unique to this story. It's probably best for those between 10-14, though I can say I've enjoyed what I've read so far and can't wait to finish it.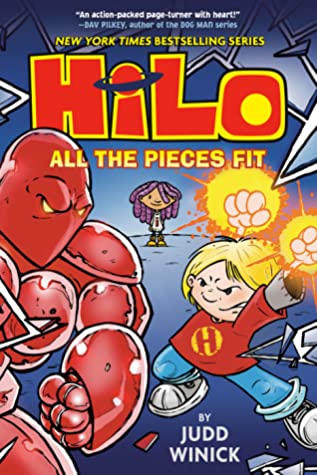 All the Pieces Fit (#6 in Hilo series) by Judd Winick
The Hilo books are a series of graphic novels for younger readers about a robot boy that fell to Earth. They are a rollicking good time, funny and entertaining for just about any age.
In this latest installment, Razorwark, the villain that has chased Hilo all over the universe finally catches up. He is here on Earth. Hilo has to come face to face with Razorwark. This series is fairly light-hearted with a lot of humor. Hilo seems like a friend any kid could have.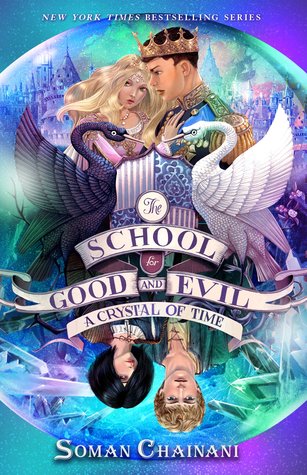 A Crystal of Time (#5 in the School for Good and Evil) by Soman Chainami
At least until June, this is the most current book in the School for Good and Evil series. This series follows Sophie and Agatha, two girls that each seem a perfect fit for the school they seem made for. But when they get placed in the opposite school, things get interesting.
Books like this that turn the tables on expectations, especially when it pertains to good and evil make for a fun read. This particular book sees best friends Sophie and Agatha need to deal with the past coming back to haunt them.
The last book in the series, One True King, will be out June 2, 2020.
*****
One of the things that I love about fantasy is that, even greater than the ability to take us places that we may only see with our imagination, it also allows us to see things we may encounter on a regular basis but to see them from a different perspective.
Regardless of why we read fantasy, now is a great time to lose yourself in the pages and I hope you give some of these a try!